Our Full Digital Marketing For Your Business Growth
For visionary businesses, our team builds effective content strategies. We have equipped and helped small and medium sized businesses increase their rankings in online searches.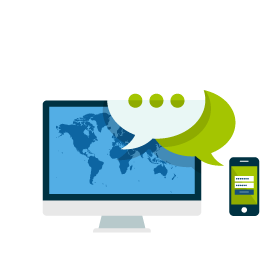 We build relationships based on Faith and Trust that we can get results for our clients for their business growth.
In our full -service web marketing solutions, we cover areas such as search engine optimization, email marketing, Social media advertisements, Video production, Web design and development, Ecommerce.
We can equip your business for sustainable growth, relevant connections with your customers by engaging them with your brand and leveraging on digital marketing solutions.
O U R    V I S I O N
he most trusted internet marketing partner. We are building a network of successful businesses online through their stories and growth.
Milestones
Our agency went through some key achievements.
April, 2013
Agency started by Visionaries Founders.
July, 2013
First Digital marketing, information training for entrepreneurs.
November, 2013
Established Raleigh Headquarters.
March, 2014
First Client ranked on our search engine optimization services. Since then Mr Laundromat enjoys and stays our client.
May, 2014
Ranked first client on 1st page of Google in Garner, NC and since then maintain the position of dominance in his area.
Nov, 2014
Partnership Launched with Google.
Feb, 2015
Opened video production for SMBs.
July, 2016
Ranked a total of 32 videos online & 27 websites.
August, 2016
Google Partner Certification.
2017
Expansion in Arizona with 2nd office.
July 2018
SoftDev $ SARL Partnership.