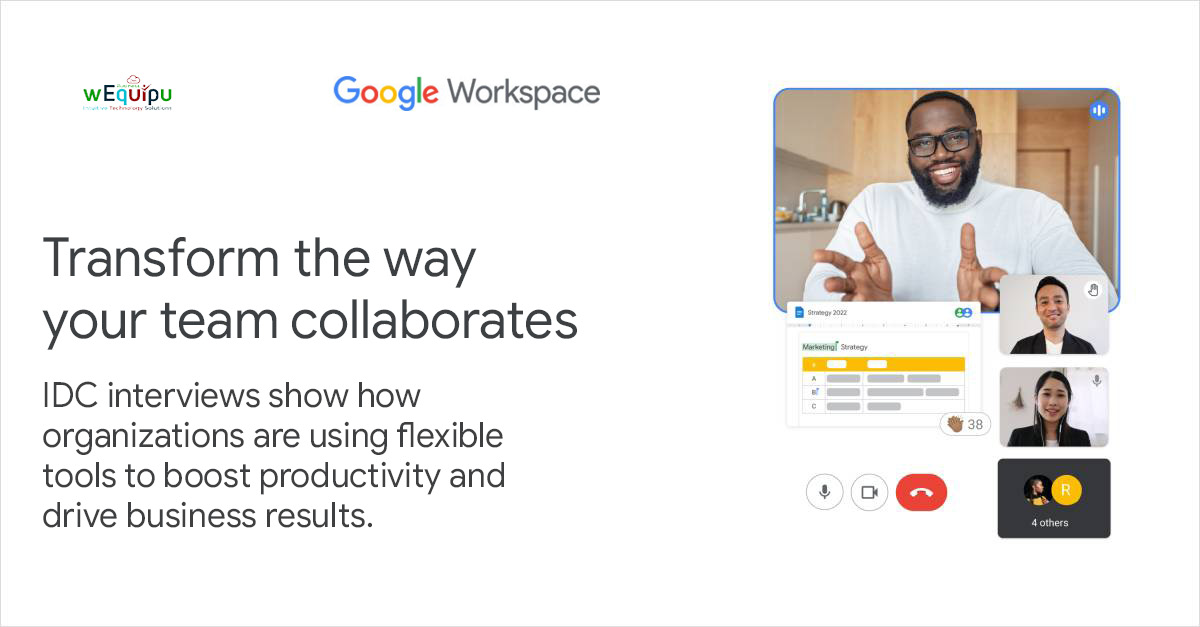 Welcome to our Google Workspace Expertise page, where we provide a wealth of knowledge and expertise in utilizing Google Workspace to its fullest potential. With our specialized skills and experience, we can help your organization leverage the power of Google Workspace's productivity tools for seamless collaboration, improved communication, and increased productivity.
As Google Workspace Experts, we possess in-depth knowledge of the suite's applications, including Gmail, Google Drive, Google Docs, Google Sheets, Google Slides, and more. We have hands-on experience in setting up and configuring Google Workspace accounts, ensuring smooth implementation and customized settings tailored to your organization's unique needs.
Our team understands the intricacies of Google Workspace's collaboration features, allowing us to guide you in leveraging real-time co-authoring, version control, and commenting capabilities to facilitate efficient teamwork and document sharing. We can also provide training and support to ensure that your team maximizes the benefits of these tools.
Staying up to date with the latest developments and enhancements in the Google Workspace ecosystem is a priority for us. We continually explore new features, integrations, and add-ons to enhance the functionality and productivity of Google Workspace for your organization. Count on us to provide insights and recommendations on how to optimize your workflow and achieve your business goals using Google Workspace.
Whether you're a small business, a large enterprise, or an educational institution, our Google Workspace Expertise is here to assist you. Let us help you unlock the full potential of Google Workspace and empower your organization with seamless collaboration, efficient communication, and enhanced productivity. Contact us today to get started on your Google Workspace journey.